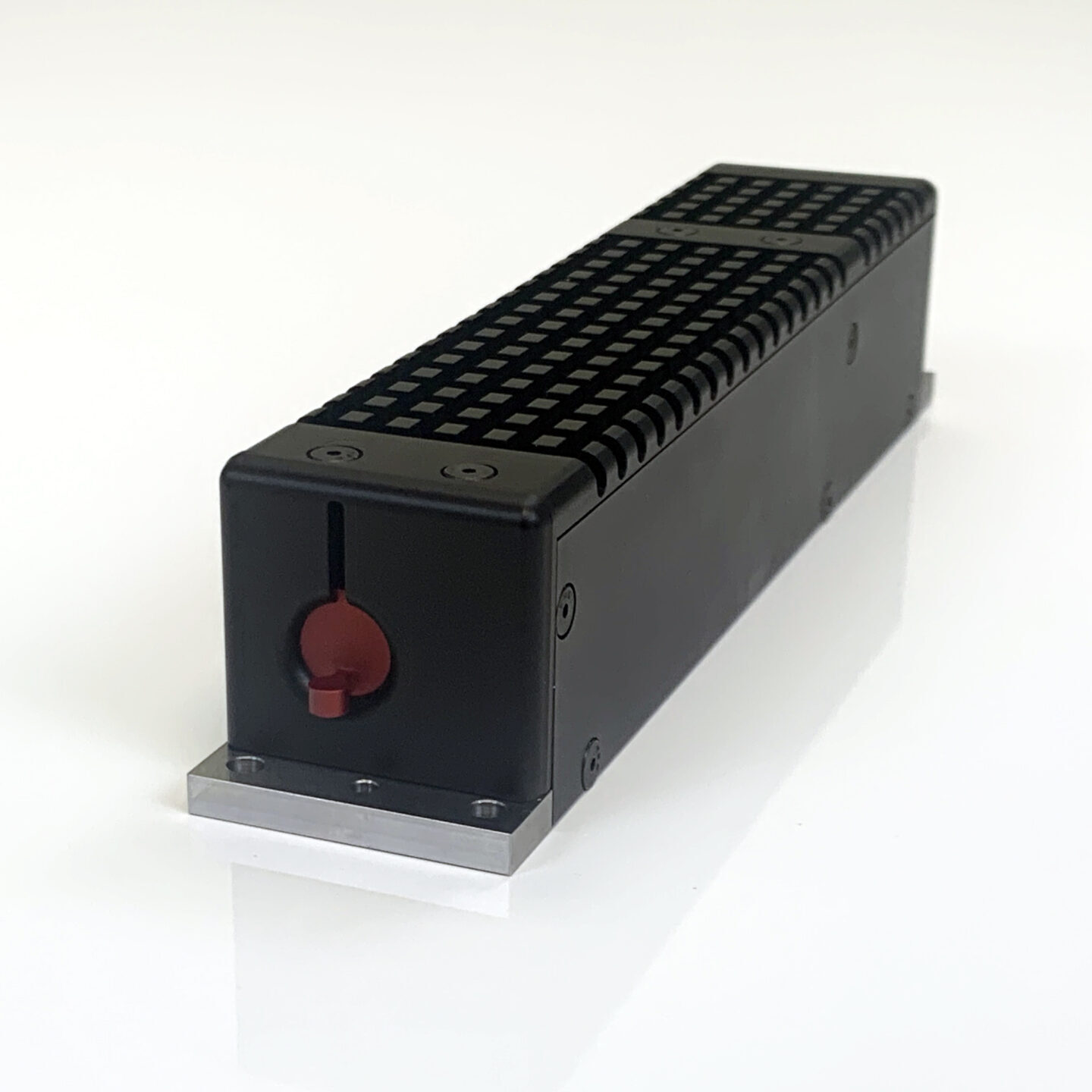 Details
Specs
Request A Quote
Description
Power Technology's LKG series of DPSS lasers deliver wavelengths of green and yellow light for a variety of applications. Ranging from 532 nm to 561 nm and 5 mW to 350 mW, these lasers offer options with excellent wavelength stability and accuracy for applications such as Raman spectroscopy and inspection.
The platform features an onboard microprocessor allowing for advanced user control and monitoring, as well as a precision current source and ultra-stable temperature control.
LKG brings more cost-effective options for DPSS-based laser light to the expanding Power Technology portfolio. In addition, Power Technology provides custom design and manufacturing services that include high- and low-volume production, custom engineering, and customized connectors.
Additional information
| | |
| --- | --- |
| Wavelength (nm) | 532 |
| Wavelength Tolerance | =/- -2.0 |
| Color | Green |
| Power | |
| Power Units | mW |
| Beam Size @ Exit | |
| Beam Divergence (1/e2) | 6 |
| Polarization Ratio | >100:1 |
| Operating Mode | CW |
| Operating Voltage | |
| Operating Voltage Units | |
| Max Operating Current | |
| Operating Current Units | |
| Operating Temperature Range | |
| Typ. M^2 value | |
| Dimensions | 1.5748" x 1.5748" x 7.87402" (40mm x 40mm x 200 mm) |
| Laser Safety Class | 3b |
| Platform | LKG |
| Lifetime (hours) | |
| Env. Humidity (%) | |
LKG / B660
Additional Information